Certifications & Affiliations
Dolvin Consulting is committed to providing you with the right solutions to drive your business.
 

In addition to the solution providers listed below, Dolvin Consulting has extensive experience in supporting and programming other systems.

 
Dolvin has the experience and certifications with leading business technologies. Our resources are trained, so you do not have to be an expert to realize the benefits.
VAI Systems Authorized Partner
Vormittag Associates Inc.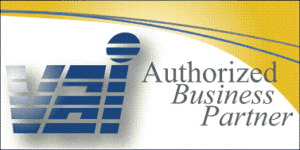 As a VAI Authorized Business Partner, Dolvin Consulting has access to leading industry resources that can help you develop a customized enterprise planning and management system for your organization.
VAI is a leader in Enterprise Management Software. With the right technology, you can improve operational processes, create efficiencies throughout the organization, expand relationships with suppliers, and continually improve customer satisfaction. Dolvin Consulting is an authorized partner and reseller of VAI Systems.
IMS Workflow
IMS 21- Vanguard Systems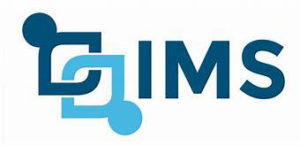 Struggling with paper is a messy and costly business. Indexing it, Filing it, Storing it, Finding it. The IMS21 enterprise document management solution slashes through the paper mess by linking your scanned documents, faxes, correspondence, system management reports and PC files to any of your applications. Dolvin Consulting is an authorized partner of Vanguard Systems.
HighJump Mobile Sales Platform
HighJump

HighJump is a leading Mobile Sales and Route Accounting Solution with Wireless Communication. The solutions are used to support companies that do Direct-Store Delivery, Field Sales, Field Service, Distribution, Asset Management, Surveys and Merchandising. HighJump's Mobility Suite provides the tools to automate workflow and make informed real-time business deicsions. Dolvin Consulting is an authorized business partner of HighJump.
The ASCII Group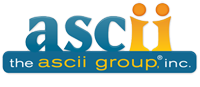 Dolvin is a proud supporting member of The ASCII Group, a Business Community of Independent MSPs, VARs & IT Solution Providers
Optimum Payroll Solutions
Optimum Solutions
Optimum Solutions has a suite of products to assist in your human resources management. From comprehensive payroll accounting to Time and Attendance, Dolvin can help you select and implement the right solution for your business. Read about our Payroll Services.
WhyAbe.com E-Sourcing Solutions

Dolvin Consulting is certified with the latest electronic sourcing and procurement tools. We can help acquire technology and non-technology solutions for your business to help manage your costs.
Dolvin Consulting is a certified 4Med+ CHSP/CHSA provider
HIPPA Certified HIPAA Certified Security Administrator
Certified HIPAA Security Professional (CHSP)
Certified HIT Security Administrator (CHSA)

Dolvin is certified in Privacy and Security rules, regulatory changes brought by HITECH Act and Omnibus Final Rule of 2013, requirements for business associates and more.  Administrative level education covering the HIPAA Risk Assessment, Network Scanning and Security, Cloud Security, Encryption, Email Security, and other healthcare regulatory requirements.
Dolvin is a Cisco Select Partner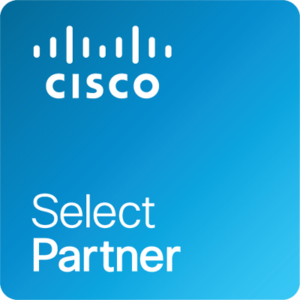 Cisco Select Certification recognizes partners that have achieved the Cisco Small and Midsize Business Specialization.  Cisco Select reflects a partner's technological and business expertise specific to small and medium-sized businesses.  Cisco certification is another example of Dolvin bringing Enterprise support and technology services to their customers.
Dolvin is a Cisco Meraki Partner

Connecting people and technology in intuitive and accessible ways.
We have used a lot of different products in our years supporting clients. Each client has their own needs which need to be assessed to find the right product choice. We have found that the Cisco Meraki team has been supportive, and their products keep getting better and better. With cloud-based management these devices are always up to date, secure and accessible – a great fit for anytime monitoring and updates.
Microsoft Certified Professional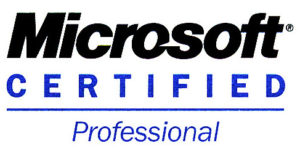 Dolvin Consultaning's employees are Microsoft Certified Professionals. We can help select, design, acquire and deploy any enterprise Microsoft product or desktop software system within your business.
PMI Project Management Professional Certification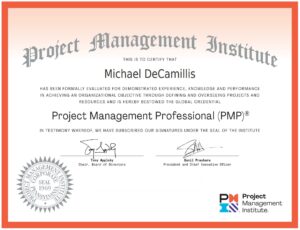 Michael is a PMI/PMP Certified Professional. Bringing professionalism and organization skills and experience to organizations looking to improve their efficiencies.
TDI-Connect
TDI is a United Way Initiative.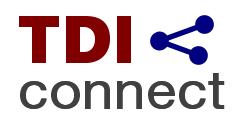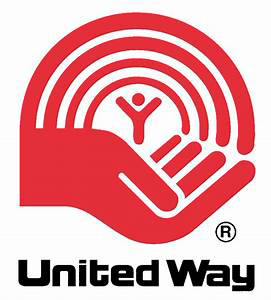 Digitizing Trenton area communities with recycled technology to bridge the digital device.  Dolvin Consulting supports the Trenton Digital Initiative, or "TDI". The Trenton Digital Initiative, is a non-profit initiative geared to distributing free computers and low-cost, high-speed Internet, to economically challenged greater Trenton area families.
Click here to learn more about TDI's mission and how you can contribute.
The American Heart Association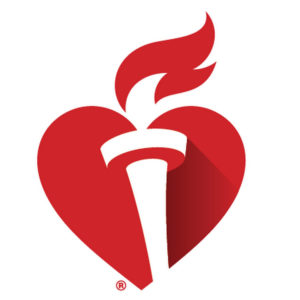 Dolvin/Michael is a proud supporter of the AHA and its efforts to address, treat and cure heart disease and stroke.
Hamilton Area YMCA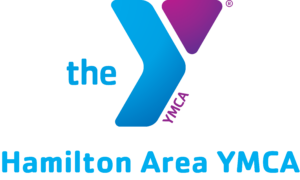 The Hamilton Area YMCA is in danger of closing without critical community support! A pillar in the community for nearly 70 years, these are often the things you think of when you think of a YMCA: Swim Lessons (Aquatics), Youth Sports Leagues, Group Exercise Classes, Wellness Center
In recent years, however, the Hamilton Area YMCA has expanded to ensure that we reach every member of the community. This led to the creation and expansion of programs that address our friends and neighbors with specific health or developmental needs: Chronic Disease Programs, Kuser Recess Program (Title I School), A Transformative Summer Camp Experience, Opportunities for SKOR/SOAR Participants.
The Hamilton Area YMCA is this…and so much more! For more information visit www.hamiltonymca.org
Don't leave a void in our community. Make a donation today! Save the YMCA – Go Fund Me
MIDJersey Chamber of Commerce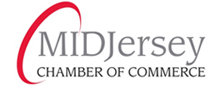 Central New Jersey is a region rich in resources, history and opportunities. Employment opportunities abound with heavy emphasis on the growth industries of pharmaceuticals, biotechnology, financial services and education. Dolvin Consulting is an active contributing member of the technology council of the MidJersey Chamber of Commerce